Owning the Championship Mindset
Keynotes > Owning the Championship Mindset
One of the most critical factors in determining one's success whether it is personal or professional is mindset!
What you think, believe and feel effects your capacity for success. One simple idea can take you down the right path or the wrong path.  The presentation "Owning the Championship Mindset" emphasizes how to master your mindset. If you can control your mindset in any given situation, there are no limitations on what you can do. Creating consistent personal success stories becomes the norm. The presentation zeros in on multiple critical points under the subheadings, 'How to Build a Healthy Mindset' and 'How to Strengthen Your Healthy Mindset.'
Understanding the importance of mastering and protecting your thoughts
The partnership between mindset and belief is priority number one
How to react C.O.S.A. (Challenges, Obstacles, Setbacks, and Adversity) can lead to mindset breakthrough or mindset break downs
Why you MUST take advantage of your championship moments
Training the mind to adapt to change
From Joe Montana to Michael Jordan, their secrets to avoiding mindset complacency
Get all of the JJ Essentials
JJ provides newsletter, blogs, videos, and exclusive motivational updates. And it's FREE!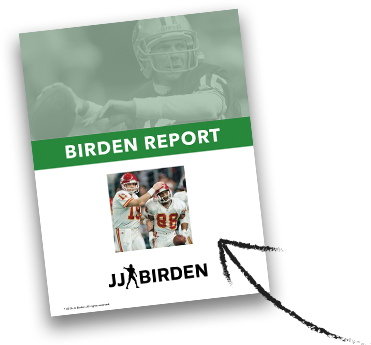 Plus FREE Bonus Coaching Tips:
Top 8 Takeaways From Playing with Hall of Fame Quarterback Joe Montana