Thuzio JJ Birden | Kansas City Chiefs | Book An Athlete
Thuzio
selects some of the most popular
athletes
in your area to provide you with Memorable Experiences, Personal Instruction and unique Corporate Events Former
NFL
great
Tiki Barber
and his partner came up with the concept to
book an athlete
for the
perfect fan experience
JJ Birden
is now one of the athletes you can select from -
http://www.thuzio.com/jj-birden.html
"JJ Birden is a former NFL wide receiver. He played for the Cleveland Browns, Dallas Cowboys, Kansas City Chiefs and Atlanta Falcons over his nine-year professional career. He was selected by the Browns in the 1988 NFL Draft. JJ recorded 244 receptions, 3,441 reception yards and scored 17 touchdowns during his career. 
Originally from Portland, Oregon, JJ attended the University of Oregon, graduating in 1988. He was a standout track star who was destined for Olympic Trials. He competed in track and walked on to the Ducks' football team. After retiring from the game in 1996, JJ worked as a fitness trainer and health expert before he became a top distributor for Team X 88, a distributor of dark chocolate health products."
Go book an unforgettable experience with
JJ Birden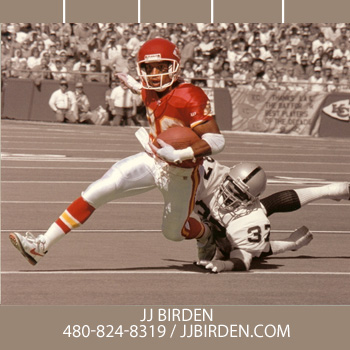 Other Sources:
thuzio.com
twitter.com/Thuzio
linkedin.com/company/thuzio
pandodaily.com/2013/01/17/tiki-barbers-thuzio-raises-1-5-million-to-pimp-out-pro-athletes/
facebook.com/thuzio
businessinsider.com/tiki-barber-thuzio-hire-athletes-2013-1?op=1
blackenterprise.com/money/for-tiki-barber-thuzio-startup-an-authentic-experience/
youtube.com/watch?v=ULxLDxMvuHQ
youtube.com/watch?v=1-QLJUeiLl4
youtube.com/watch?v=fQMhId7kkEY
youtube.com/watch?v=pQ85qzeqCBY
If you have any questions, please feel free to leave a comment and I'll get back to you. Don't forget to subscribe to my Youtube channel, and connect with us on Facebook, Twitter and Instagram.
Comments (0)