My First NFL Touchdown!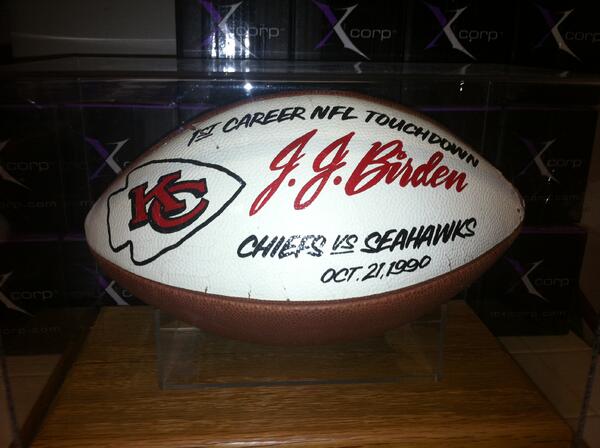 It's amazing how certain events in your life you can recall while others you can't. For professional athletes to recall your first race, basket, goal, touchdown etc... is expected. I certainly remember my first NFL touchdown. I share the entire experience of it in my new book When Opportunity Knocks, 8 Surefire Ways to Take Advantage! There's some intriguing points I share related to a promise I made to my uncle when I was back in high school.  How did he know?
The beauty of this experience is I learn a lot from it.  Yes, it was my first touchdown but there was something else I learned from that experiece.  Check out this video to find out what I learned. It's not what you may think.
In the mean time, I appreciate the Portland Tribune for highlighting that special moment for me. That first touchdown completed a load challenging journey to the NFL.
Oregon Sports History
Oct. 21, 1990: JJ Birden, from Lakeridge High, catches his first NFL touchdown pass as the Kansas City Chiefs lost 19-7 to the Seattle Seahawks at the Kingdome. Birden, who also ran track at Lakeridge and did both sports for the University of Oregon, scores on a 33-yard slant thrown by Steve DeBerg.
Read the rest of the article here... http://portlandtribune.com/pt/12-sports/237582-102607-pdx-sports
What about you? Got any exciting athletic moments you'd like to share?
If you have any questions, please feel free to leave a comment and I'll get back to you. Don't forget to subscribe to my Youtube channel, and connect with us on Facebook, Twitter and Instagram.
Comments (0)