A Motivational NFL Keynote Speaker  
Click Here: K-12 School Speaker Information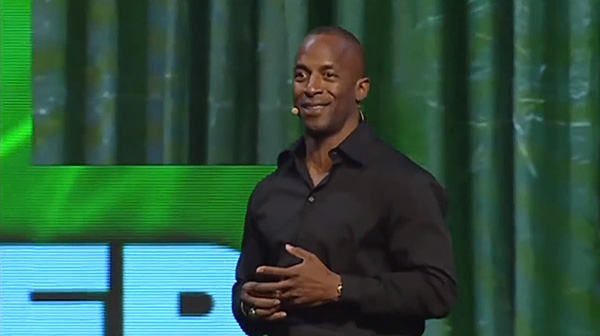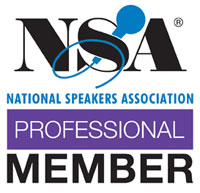 A natural born speaker, JJ has the ability to touch the hearts of his audience. He not only motivates but moves listeners to action by offering sensible and successful ways to perform at the highest level. He's passionate about helping others seize their opportunities in life. He incorporates the perfect balance of a refreshing presentation mixed with real life experiences of a husband, father, entrepreneur, and professional athlete. In any given presentation, he could be sharing lessons from experiences through being bussed outside his neighborhood to segregated schools in an upper-class suburb area, unexpectedly adding his sister's five children to their family, the doubts that circulated as a small man (5'10" and 157 lbs) entering a big man's game (the NFL) or perhaps lessons he learned from the greatest quarterback to play the game: Joe Montana.
             Click here for an informational brochure.
JJ's keynote speaking career began during his rookie year in the NFL. He has spoken in front of all types of audiences, from children to adults in the athletic and business world. His ability to tailor his message will benefit all types of listeners.
JJ is not one to put your audiences to sleep. His dynamic and lively approach to presenting will captivate your audiences. JJ says, "I was once told by a professional speaker, 'If your presentation doesn't have fire, then put it in the fire!' So you can believe me from the moment I begin to talk, my goal is to lock you in right away and hold your attention until the end."
Keynote Topics:


1. Seize Your Opportunities
"Seize Your Opportunities" focuses on the individual and what one must do for success. As a former nine-year NFL football player, JJ knows what it takes to reach the highest level of performance and have the capacity to maintain it. Many of the success principles he learned as a professional athlete has helped him make the transition into the business world. JJ's says, "plain and straightforward, if you have goals, dreams you desire to seize in your business, athletic or personal life, that's great, I commend you. Oh, by the way, let me remind you of what it will take to achieve them because success is not going to be given to you, you have to go get it!"
2. Seizing Opportunities Now And Into The Future
"Seizing Your Opportunities Now And Into The Future" is geared towards our youth. The goal is to provide information to help them recognize that success is within their grasp. However, with the common entitlement syndrome, many of our youth feel it is important to remind them it's not the reality. If you want success, you have to earn it! In this presentation, I share ten success principles specifically designed for young people to make the impossible POSSIBLE.
3. Leadership and High Performance
"How to Lead & Perform at the Highest Level," "every day we are faced with decisions that affect our performance, confidence, our belief and our ability to keep moving forward. My job is not to tell you how to do your job but to give you principles to help you decide and act in a way that you can always lead and perform at the highest level. In this presentation, I share my" '8 Ps of Leadership & High Performance.'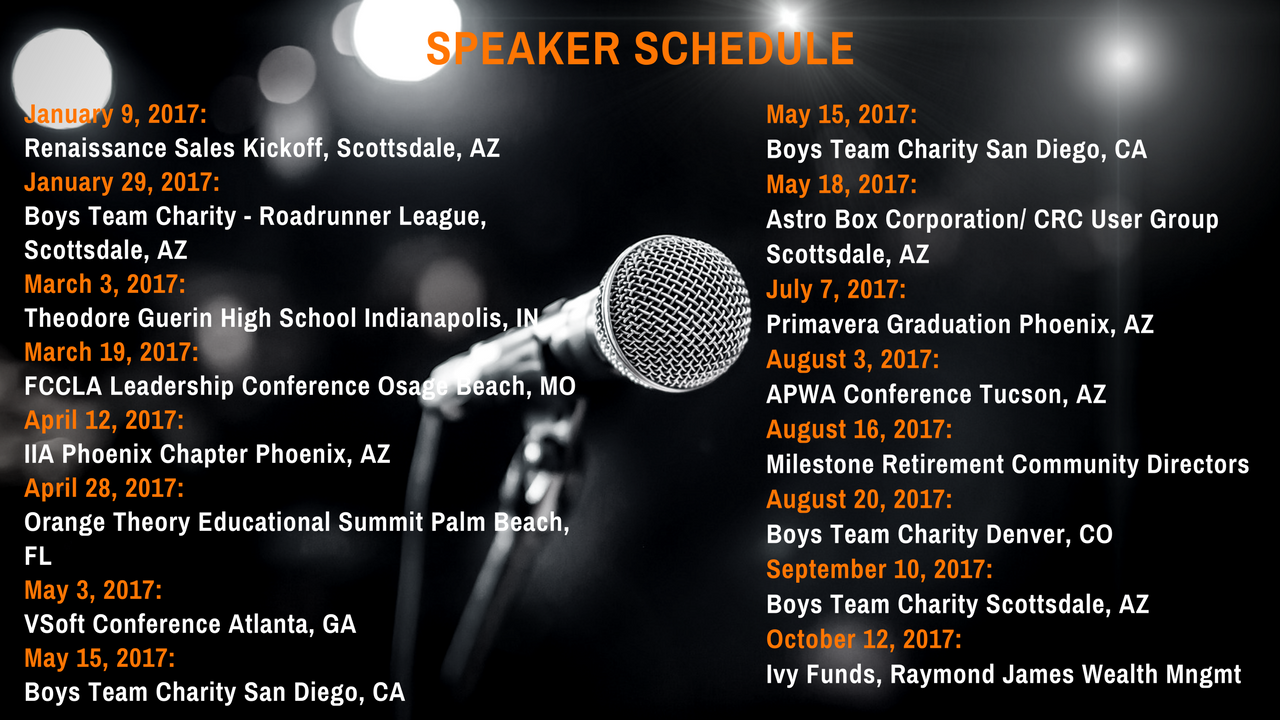 Interested in having a unique, engaging speaker at your upcoming event? Let us know.
A few past clients: 

As the President of University of Oregon Alumni San Diego Chapter, I had the pleasure of hiring JJ Birden to speak at the 13th annual Taste of Oregon event May 7, 2016. The event raises scholarship money for disadvantaged freshman that will be attending the University of Oregon. Never in all the prior 12 Tastes of Oregon had I witnessed any speaker hold the audience with such rapt attention as JJ did. Even though the event was outdoors, you could hear a pin drop. He combined his remarkable life story with real-world teachings that inspired and motivated all 87 in attendance. It was a remarkable evening. I recommend anyone considering a guest speaker for any size event to hire JJ Birden. 

Mark W. Ouellette
President, University of Oregon Alumni San Diego Chapter
VP of Mortgage Lending
Guaranteed Rate

I wanted to take this opportunity to thank you for agreeing to come and present to our student athletes at Lee's Summit North High School. One of our department goals is to strive for excellence focusing on character and leadership development, preparing student athletes with essential skills to succeed in life. Your presentation on When Opportunity Knocks 8 Surefire Ways to Take Advantage was a perfect way to assist with this goal.

Your presentation was well received by many of our student athletes. We took some informal surveys after the event and many kids commented that it was well done. They particularly liked how you talked to them on their level. Sometimes when speakers come in to present, they forget about the target audience. Your presentation was tailored for our student-athletes. They also thought many of your ideas were practical and could be implemented in their day to day lives.

I particularly liked the presentation because it reinforced a lot of what we are focusing on as an athletic department. We have discussed many of the ideas that you presented like the value of hard work, leadership, focusing on what you can control, mentoring, etc. that you covered in your presentation. Sometimes it takes a different voice to be heard, and I believe with your real life experiences and instant credibility, the students listened to what you were saying.

Routinely, I attempt to educate and challenge our student-athletes. I have brought in guest speakers in an attempt to assist with this. You were exactly what I was looking for and exactly what was needed to kick off the spring season. Your professionalism and friendly demeanor were appreciated. I appreciated your flexibility to work with our schedule. Thanks again for the excellent presentation.

Mike McGurk, CMAA
Assistant Principal/Activities Director
Lee's Summit North HS

Thank you so much for speaking to our office earlier this year. You were highly motivational and communicated with our financial advisors in a way that they connected with. Your humanity, compassion, and enthusiasm really come through in your presentation and it's clearly one of the best I've seen. I was at a dinner party Saturday night and 2 people were talking about your presentation, even though it was several months ago. Thank you so much for the positive impact you've had on our people!

Kent W. Baker
Senior Vice President – Wealth Management
Senior Financial Advisor
Merrill Lynch, Pierce, Fenner & Smith, Inc.

Earlier this month our office had the pleasure of hosting JJ Birden for a lunch presentation. His message was impactful, direct, and relative to all of our employees. He weaves stories from his athletic life and blends it with his business acumen to deliver a presentation that is consumable and enjoyable to a wide audience of people. In addition, he and his wife are kind and responsive individuals.

So if you have a group of employees, students, athletes (really his message can work for any group) I would highly recommend JJ to speak at your next event.

Douglas Adams
Vice President
Morgan Stanley

In teaching and coaching for more than thirty years, I worked with thousands of students and athletes. Of all of them, JJ Birdens' story is the one that most needs to be told. He was an inspiration to me when he was a young man, and he is even more so now.

If a person could be assured that every classroom or athletic team would be full of JJ Birden type kids, everyone would want to a be a teacher or coach!

Keith Hurdstorm
Lakeridge High School Track Coach

When JJ Birden talks everyone should listen. I had the opportunity to see JJ compete in HS and then later coach him at Oregon.    He not only had great athletic ability but he also was bright and introspective. He has always had a plan and he was smart to take a steady and thought out approach to be successful. The discipline he brought to practice every day was a major part of his success. He was a quiet leader but when he spoke you knew it was very important. As a coach he was one of those you never needed to worry about doing the right thing. The combo of football, track, and academics were no problem to juggle for he had a plan.

Rich Brooks
Former Oregon Ducks and St. Louis Ram Football Coach

It's a two way street.

I believe a true story about an individual will potentially uncover parallels in your own life; put a framework around experiences for personal growth, as well help you see new opportunities to open doors….. And run through them.  It is true that JJ was born with some incredible god given gifts which allowed him to become the multi-sport star athlete in High School (Triple jump champion, All-State football player) and then on to Division 1 Track & Football and to a lengthy professional career in the NFL.

Yet for me, as a high school friend and teammate I was privileged to know JJ and be affected by him on the 'other side'.   What I mean by this is after 31 years; to this day JJ tells me I had a positive effect on what he became as a football player.  What we accomplished on that 1982-1983 Lakeridge football team; helped him become what he was as a player.  What I look back on is how JJ had such a positive effect on me as I moved from high school to college and into my business career.  In fact it was what JJ did as my HS receiver that gave back to me; JJ opened doors for me as I went on to college at Oregon and into my first job.  JJ helped instill confidence that I could accomplish my own personal goals, by staying positive, working hard and believing in myself; I could be successful in whatever I pursued. 

JJ has continued to carry this message from his playing days into his professional career.  He manages all aspects of his family life and business ventures with a drive to be the best, to make himself successful; while leaving a positive impact on those we works with and on the businesses they touch together.  I am fortunate I had the opportunity to grow up with JJ, spend time with our friends in HS, be a part of him and Raina's growing family and watch his constant drive to be the very best in all that he does! 

Todd Beahm
JJ's Lakeridge High School Quarterback

Poise, pride, patience and perseverance.  A few come by those naturally, while others only strive, and most never succeed. The 15-year-old JJ Birden that walked into my classroom was already hard at work building those character traits. He was and is a natural leader and teacher who inspires those around him. Both personally and professionally, having the right tools and knowing how to implement them at the key moment makes all the difference.

Patty Reilly
Lakeridge High School Teacher

Unique, motivated, intelligent. My late husband and I taught and coached thousands of young people hoping they would live up to their potential. Most went on to careers and happy lives. A few became pro athletes, musicians, community leaders, and Olympians. What sets J.J. apart from most people is the energy he uses to focus on activities that add value to his spiritual, physical, and mental well-being. Do no harm is well and good as a goal. JJ takes it a step further and does more good. He is effective as a motivator to others, enabling them to see what they can accomplish. It will be interesting to see who he gathers together for his next big project. I am sure it will do more good, and for that I am thankful.

Carol Walden
Albina Road Runners Track Coach

JJ Birden's many gifts have included world-class athleticism, a mighty heart and a stylish grace in the way he conducts himself, in the arena and outside of it. 

Ken Goe
Sports Writer for the Oregonian