There BETTER Be An "I" In Team
Keynotes > There BETTER Be An "I" In Team
Before you can lead others, you must have the ability to lead yourself. 
There is a very popular saying that's been around a long time: "There is no "I" in team." The message is clear: team success is not about the individual, it's about the whole. But for the whole team to be successful, as a leader, success rests on your ability to lead yourself and to be very clear about what you expect from your team – AND what they can expect from you. This is where the keynote There Better Be An "I" In Team begins as JJ shares lessons learned from the toughest team on earth. "To lead a team, it's imperative you can lead yourself first. The team's success is dependent on your success!"
Can you define your own personal leadership style, and can you communicate that to your team?
Can you clearly state your expectations as a leader?
Can you create a championship environment?
Can you identify the star players on your team and can you help them achieve even greater success?
Can you create an environment in which members of your team eagerly do whatever it takes to win? 
Get all of the JJ Essentials
JJ provides newsletter, blogs, videos, and exclusive motivational updates. And it's FREE!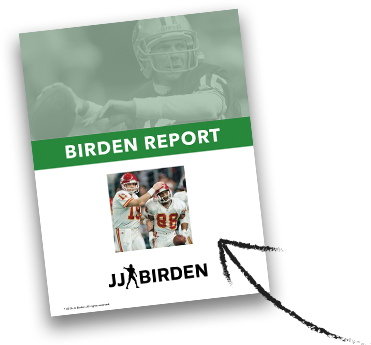 Plus FREE Bonus Coaching Tips:
Top 8 Takeaways From Playing with Hall of Fame Quarterback Joe Montana