Using Family Motivation to Achieve Your Goals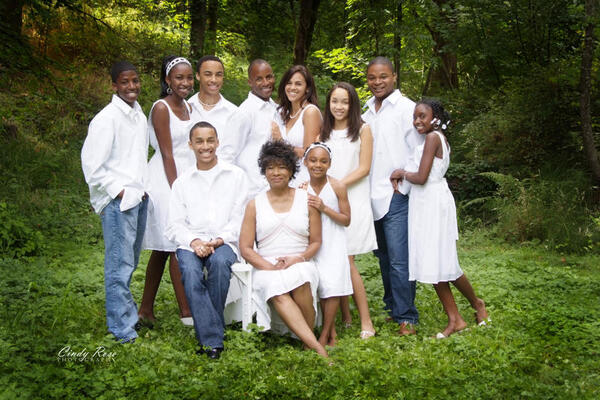 JJ Birden's podcast on family motivation is a must-listen for anyone looking to improve their family life and relationships. As a former NFL player, entrepreneur, and family man, JJ Birden has a wealth of experience and knowledge to share when it comes to building strong family connections and achieving success both on and off the field.
Here are just a few reasons why you should tune in to JJ Birden's podcast on family motivation:
Gain practical insights and advice:  JJ Birden's podcast is full of practical tips and advice on how to build stronger family relationships, overcome challenges, and achieve success in your personal and professional life. Whether you're a parent, spouse, or simply looking to improve your own life, you'll find plenty of helpful insights in each episode.

Learn from a successful entrepreneur and athlete:  JJ Birden's background as an NFL player and successful entrepreneur gives him a unique perspective on family and success. By listening to his podcast, you'll get a behind-the-scenes look at how he achieved success in his own life and how he's helping others do the same.

Get inspired and motivated: JJ Birden's podcast is all about inspiring and encouraging listeners to take action in their own lives. By sharing his own stories of triumph over adversity and the lessons he's learned along the way, JJ Birden encourages listeners to set goals, pursue their passions, and strive for success.

Connect with a community of like-minded individuals:  Listening to JJ Birden's podcast is a great way to connect with like-minded individuals striving for success in their personal and professional lives. By joining this community, you'll gain access to exclusive content, resources, and support to help you achieve your own goals.
In summary, if you want to improve your family life, achieve success, and connect with a community of like-minded individuals, then JJ Birden's podcast on family motivation is worth a listen. With practical advice, inspiring stories, and a wealth of knowledge and experience to share, JJ Birden will help you take your life and relationships to the next level.
BRING JJ BIRDEN IN TO SPEAK TO YOUR TEAM!
If you have any questions, please feel free to leave a comment and I'll get back to you. Don't forget to subscribe to my Youtube channel, and connect with us on Facebook, Twitter and Instagram.
Comments (0)