Do You Catch the Opportunities That are Thrown Your Way?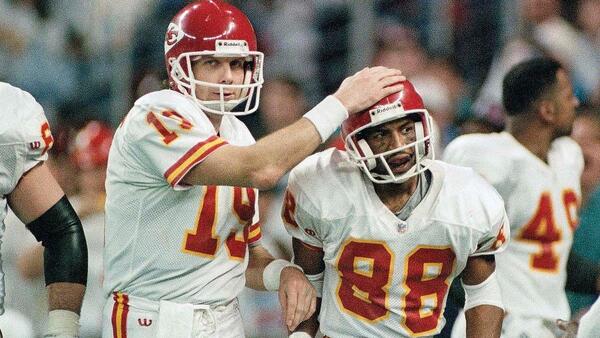 I heard the call from Joe Montana, "X Hook." We clapped and broke the huddle. I got in my 80-twenty stance— 80% over my front foot and twenty percent on my back foot with arms forward, ready to run the play.
My eyes looked forward, ready to turn on the speed to get open to receive the ball from Joe Montana. I thought for a split second, almost with kid delight, "I'm gonna catch my first play from Joe Montana."
I looked down the field and assessed the leverage of who I was facing.
I heard the play set. The ball snapped. I took off running! I ran to the hole, and as I went to turn, Bam! The football thudded me in the back of the head. Embarrassed and feeling like I missed something, in the very next huddle, Joe looked right at me and said, "Look, I've already read the defense. I know where the hole is, and I expect you to be there—ready to catch the ball."
Even though it was a practice session, I seized the opportunity that Joe Montana had handed me. I had to make a decision. I needed to really step up my game, so I shut my mouth and prepared for the next play. I had a choice that day to keep playing the way I had or to step up my game. I seized the opportunity and went for it. How's that for one of the best lessons from one of the greatest Quarterbacks ever—Joe Montana?
CLICK THIS LINK TO READ THE REST OF THE ARTICLE WRITTEN BY APRIL TRIBE GAUQUE
If you have any questions, please feel free to leave a comment and I'll get back to you. Don't forget to subscribe to my Youtube channel, and connect with us on Facebook, Twitter and Instagram.
Comments (0)