"Simplicity is the ultimate sophistication."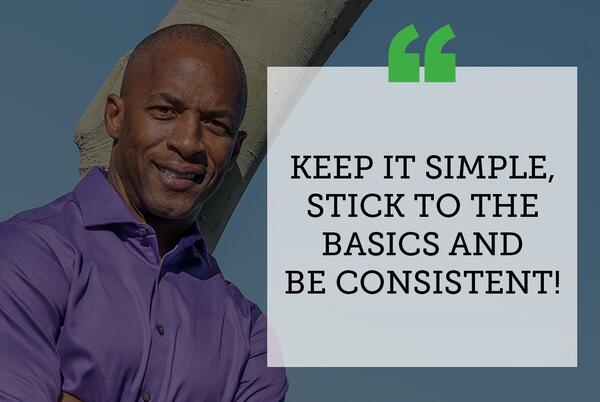 Leonardo da Vinci said it best "Simplicity is the ultimate sophistication."
In spite of these simple words of wisdom, many people still work hard to complicate the process of success. They make it more difficult than it needs to be. 

Here's a simple recipe for success that has worked for me. See where you can apply it in your life:
Keep it Simple, stick to the Basics and be Consistent!

1. Simple - if you're using a system for success, don't complicate it. K.I.S.S. principle always applies. For example, in the NFL., my most successful route was the Hitch route. Run 6 yards and turn around. I know real complicated, but it kept moving us down the field. Simple actions produce positive results.
2. Basics - the basics are the basics, and they never change, so master them! Mastery is all about practice. You have to practice long enough until you get good.

3. Consistent - this is the difference maker and separates the pro's from the amateurs. You've got to stay in consistent action during the good days and bad days. Small daily improvements will take you from small wins to big wins.

Indeed it can be this simple! Let's not complicate it! Now go CRUSH it!!!
FEEL FREE TO LIKE, SHARE, AND COMMENT!
BRING JJ BIRDEN IN TO SPEAK TO YOUR TEAM!
If you have any questions, please feel free to leave a comment and I'll get back to you. Don't forget to subscribe to my Youtube channel, and connect with us on Facebook, Twitter and Instagram.
Comments (0)