The Underdog Has The Power to Win If...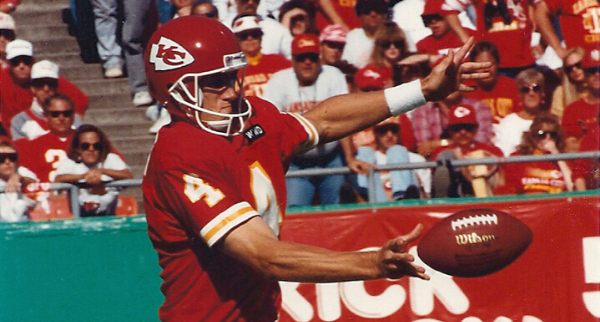 No matter who you are or what you have accomplished, we have all felt like an underdog at some point in our lives. We may have had a moment in a situation where we thought we were not favored to win or to be selected, or we were at a disadvantage. On top of that, others around us also did not believe in our abilities or chances.
I have been exploring this subject matter after a conversation with a friend. He shared with me that he felt like an underdog at work because a co-worker graduated from a prestigious University while they attended a local small college. However, both worked in the same office, two desks apart. See how easy it is for one to feel that way. This is not just sports-related. It's a feeling that can creep up in any phase of our lives. Sometimes, it can be a battle within ourselves.
A good friend of mine, Bryan Barker was an NFL punter. He played 16 years in the NFL. Very impressive when you consider the average NFL player's career is less than two years. Early in his career, he was the underdog, and everyone around him saw him as such, except Bryan. Check out his path to the NFL.
1986 - Bryan graduated from Santa Clara University, which is not a powerhouse big-time athletic school. After working out for NFL scouts, they told him, "We are looking for guys who can handle the pressure of playing in front of 70,000 plus." (Santa Clara crowds were in the 2k-10k range).
1987 - He went on to play Semi-Pro Football for two teams in the Seattle area so he could have some film of him kicking in a game to send to the NFL scouts.
1988 - After being invited to the Denver Broncos training camp, Head Coach Dan Reeves says to Bryan right before they cut him from the team, "You should get a real job, the NFL isn't for you."
1989 - While in camp with the Seattle Seahawks, Head Coach Chuck Knox, at the final cuts of his 2nd NFL camp, says, "You did what we asked you to do, but I can't take a chance on a rookie."
1990 - Entering his third NFL training camp, this time with the Kansas City Chiefs. Head Coach Marty Schottenheimer tells him after having a fantastic training camp, where, by the way, the starting punter was injured all camp, he says to Bryan, "Kid, I cannot go with a younger guy."
1990 - During the fourth week of that NFL season, after weeks of working out solo and with other guys like myself (I was cut too), Coach Schottenheimer called and said," Get your butt over to Arrowhead Stadium ... you're the new punter for the Kansas City Chiefs."
Bryan and I spoke recently on the phone, and I could not wait to ask him if he felt like the underdog during his road to the NFL and how did he maintain such resilience and not throw in the towel. Here was his response:
"JJ, they saw me as the underdog, but I didn't see if that way. I began watching NFL punters on TV when I was in college. As a punter, you look at things like hang time and distance. How long the ball hangs in the air, and how far it travels. When I compared my numbers to NFL pro punters, I could clearly see I could be an NFL punter. I was young and didn't understand the mental part, but I had the belief and mindset that I was an NFL punter, and nothing was going to stop me from proving it to everyone else."
Bryan also mentioned that with each step he took, although it appeared to be a setback, he got a little bit further than the previous step. By the time he signed with the Chiefs, it was just a matter of time because the Los Angelos Rams and San Francisco 49ers were trying to sign him when he made the decision to sign with the Chiefs.  
The main point I want you to pull from was his mindset and his belief in himself. It's the first crucial step, and its part of my Formula for Underdog Success. What you think, how you think and when you think it matters.
What doesn't matter is what people think about you or how they view your chances. Felt like an underdog vs. believing you are an underdog are two different destinations. It's ok to feel like you might be in a situation where you are considered the underdog by others, but just don't believe you are the underdog. Your personal belief in yourself is what matters most, and that will drive you towards doing what you need to do.
Did you see why Bryan's belief was so firm? He did his homework, and with the information he gathered, his belief was justified. He went to work and put him in a situation to win.
Mindset + Plan + Grit = 16 years in the NFL
Be sure you do your homework. Know what you're up against and what it will take to rise to the top. Also, be aware of your strengths and weaknesses. It will help in determining your real potential or you just might surprise yourself. (JJ's underdog story)
You do not have to be an All-Pro NFL punter to be a victorious underdog. 
BRING JJ BIRDEN IN TO SPEAK TO YOUR TEAM!
If you have any questions, please feel free to leave a comment and I'll get back to you. Don't forget to subscribe to my Youtube channel, and connect with us on Facebook, Twitter and Instagram.
Comments (0)