Nick Symmonds Two Time Olympian and Host of "Run The Day" Podcast Interviews Athlete Entrepreneur JJ Birden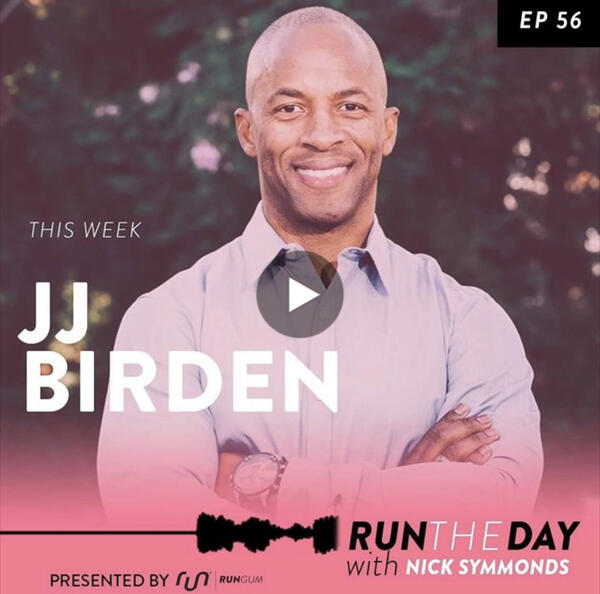 If you know my story, then you're aware that I'm a big track and field fan. Running track and field at the University of Oregon also known as "Track Town USA" might have played role in that. So you can see why I'd say it was an honor to be interviewed by Nick Symmonds.
Nick's a retired American middle-distance track athlete, specializing in the 800 meters and 1500 meters distances.  He qualified for two Olympic Track & Field teams in the 800 meters and place as high as 5th at the 2012 London games. Now Nick host a very popular podcast title "Run The Day!"  which focuses on sharing content to help its listener maximize their performance in life.
Click the link below and listen to my interview with Nick. 
Keep seizing your opportunities in spite of what life throws your way!
JJ
P.S. Be sure to subscribe to my YOUTUBE channel to access more empowering content.
If you have any questions, please feel free to leave a comment and I'll get back to you. Don't forget to subscribe to my Youtube channel, and connect with us on Facebook, Twitter and Instagram.
Comments (0)