Life After The Game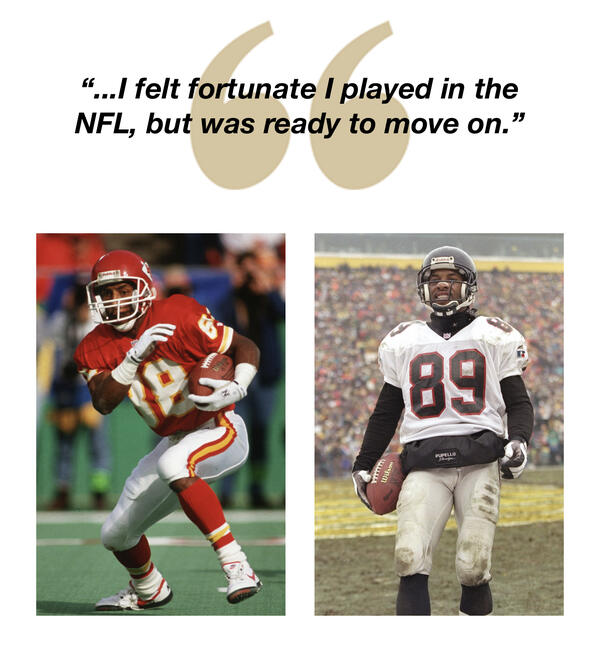 It was such an honor to do this interview for the NFLPA and The Players Trust. Many times we hear about professional athletes and their struggles once their athletic careers end. That may be for some but doesn't' apply to all.  Please enjoy my interview with The Players Trust as I share my transition to life after the game. 
Q. As you were contemplating your decision to retire, what were some of the thoughts going through your head?
I was always planning my transition because I never really expected to play in the NFL. I was a track guy at the University of Oregon. A little guy who got drafted late by the Cleveland Browns and then tore my ACL at mini-camp.
Every year I was in the NFL I would say to myself, "Okay, let's see if I can play another year." Then it turned into, "Let me see if I can get to year four," since that is when players are vested. Around year five I was always thinking about the transition and life after football. At the end of my ninth year, I felt fortunate I played in the NFL but was ready to move on.
CLICK HERE TO READ THE REST OF THE ARTICLE
Comments (0)