JJ Birden Is Speaking at Mastermind Event 2018 in Orlando Florida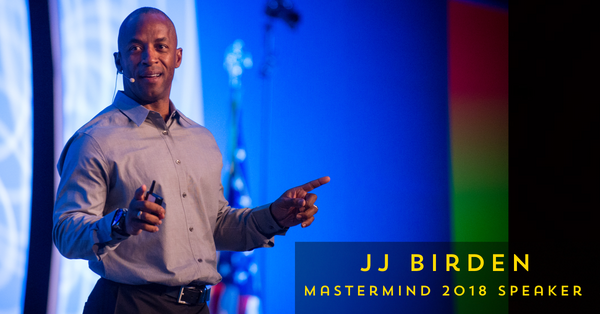 We're excited to announce our next featured Mastermind Event 2018 speaker, JJ BIRDEN!
As a football pro, JJ Birden played in the NFL for 9 years — and now as Direct Selling entrepreneur, he's in the Millionaire Club. 
"There are many similarities between a professional athlete and a professional Direct Seller. However, in Direct Selling, it's not your physical attributes that play a role in your success. You decide the odds. Your effort and commitment are key. Everyone has a fair opportunity." —JJ Birden 
Learn from JJ LIVE at Mastermind 2018!
To learn more go to http://www.mastermindevent.com/speakers/jj-birden
If you have any questions, please feel free to leave a comment and I'll get back to you. Don't forget to subscribe to my Youtube channel, and connect with us on Facebook, Twitter and Instagram.
Comments (0)