JJ Birden on Work Like An Athlete Blog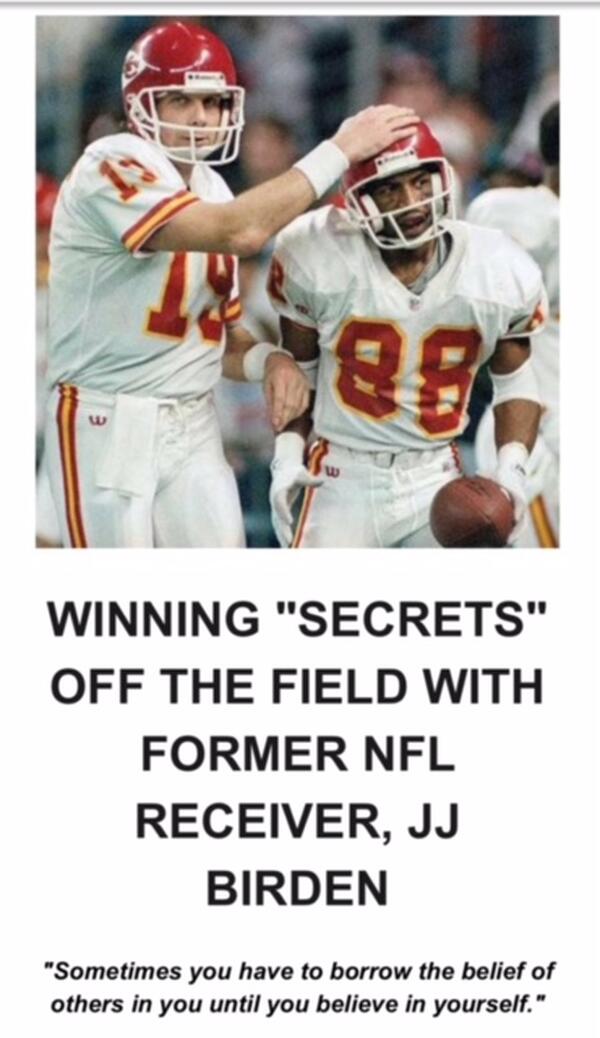 I recently read the book Work Like An Athlete, Championship Training 4 The Game of Business. It was written by the speaker, coach and mountain athlete Jarod Cogswell. I love it right away! Why? I could certainly relate to it as a former professional athlete and now an entrepreneur and keynote speaker. 
During one of my signature keynotes, I discuss the similarities and differences in the athletic and business world.  Obviously in athletics, your physical attributes play a key role. Even in the NFL, if you don't hit certain athletic benchmarks in speed, quickness, power, and strength, odds are you will not even get a shot. Whereas in the business world, you control the odds and it's based on your effort and commitment. Now that's something you can control. 
Jarod's newest blog is an interview I did with him titled, Winning "Secrets" off the Field with Former NFL Receiver, JJ Birden.  Follow the link to find out what some of those secrets are.

Be sure to sign up for the Birden Report. JJ's monthly motivational newsletter.  BIRDEN REPORT
If you have any questions, please feel free to leave a comment and I'll get back to you. Don't forget to subscribe to my Youtube channel, and connect with us on Facebook, Twitter and Instagram.
Comments (0)