The Orangetheory Fitness Lesson!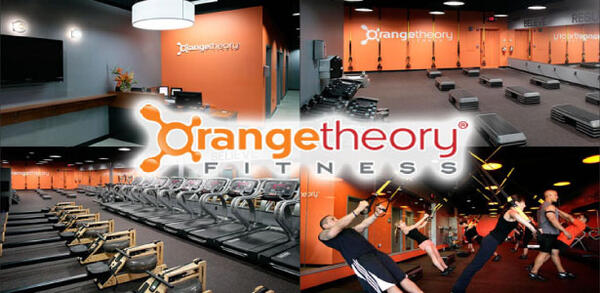 Did not see that one coming!
Have you worked out at one of the Orangetheory Fitness centers? I did recently and let me tell you it was a wake-up call.

The Orangetheory Fitness corporate office hired me to speak at their convention recently in Florida. Therefore, they thought it would be good for me to go through one of their workouts before speaking to a thousand of their trainers. You know, always good to have freeness of speech.

If you're not aware, Orangetheory Fitness has a unique method for training their clients. It's 55 minutes of high-intensity training. While working out in groups you are constantly moving. By the way, they have monitors that are tracking your efforts along the way to make sure you're not dogging it. 
I've become a little too comfortable with my workouts and I'm not pushing myself anymore.
I've worked out for years. Although I'm not at the level of my NFL days, I think I'm in decent shape. Yet, soon as I began the workout with the Orangetheory Fitness trainer, I knew I was in trouble. There was no rest time! It was go go go! Halfway through, I'm thinking to myself, "just get through it and finish."  While I'm muttering these words, I kept peeking at the monitor which clearly was indicating I was not pushing myself and instead, doing just enough to get by. Good grief! When those 55 mins were up,  I had one thought in my mind, "I've become a little too comfortable with my workouts and I'm not pushing myself anymore."  Here's the point, sometimes in life, we do get comfortable. Due to our previous or current success, complacency can creep in. When that happens, high achievers recognize it and do something about it. If not, you could become stagnate and for some, you could be replaced. 
How do you stay on top of this? Consistent self-evaluation is the way to go. 
There are tons of questions we could ask ourselves but here are some to consider.
Do I use my time wisely?

Am I taking anything for granted?

Good attitude or bad attitude?

How's my preparation?

Is my performance getting better or worse?

Do I work hard and consistent or do just enough to get by?

How often do I excel past my comfort zone?

Am I on a constant quest to grow and perfect my skills?

Do I set goals I know I can achieve or ones that scare me?

Do I have a friend, mentor or boss around to push me to be better and hold me accountable?

Sunday night and this is a big one, when I lay my head down on my pillow, based on my performance for the week, would I hire or fire myself?
Reflect on those, see where you need improvement and do something about it. Oh, and if you're into fitness, get a workout at an Orangetheory Fitness center near you and be prepared to get your butt kicked. Yet, you'll know you got better. I'll be going back for round two. 
Stay Positive,
JJ
If you have any questions, please feel free to leave a comment and I'll get back to you. Don't forget to subscribe to my Youtube channel, and connect with us on Facebook, Twitter and Instagram.
Comments (0)