JJ BIRDEN ON THE OREGON FOOTBALL HUDDLECAST RECAPS THE OREGON DUCKS VS. ARIZONA WILDCATS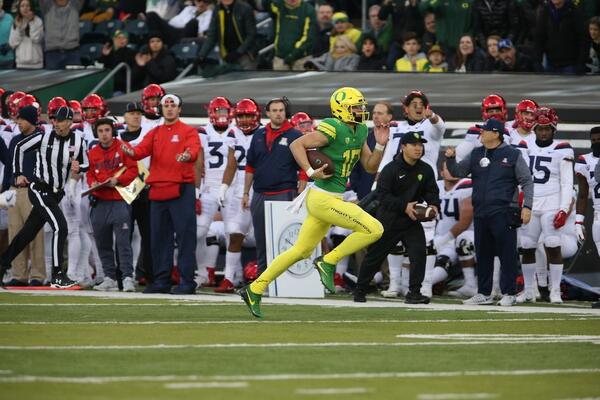 It was certainly good to discuss this game as the Oregon Ducks got back in the winning column and blew out Arizona Wildcats 48 to 28.  Makes a difference when starting quarterback Justin Herbert's back in the game. After being sidelined with a collarbone injury, it's safe to say all Oregon Ducks fans welcome him back with open arms.
Listen to this weeks Oregon Football Huddlescast as my former teammate Rod Green and I break down the game. 
If you have any questions, please feel free to leave a comment and I'll get back to you. Don't forget to subscribe to my Youtube channel, and connect with us on Facebook, Twitter and Instagram.
Comments (0)