JJ BIRDEN ON THE OREGON HUDDLECAST REVIEWS THE OREGON DUCKS VS.OREGON STATE BEAVERS GAME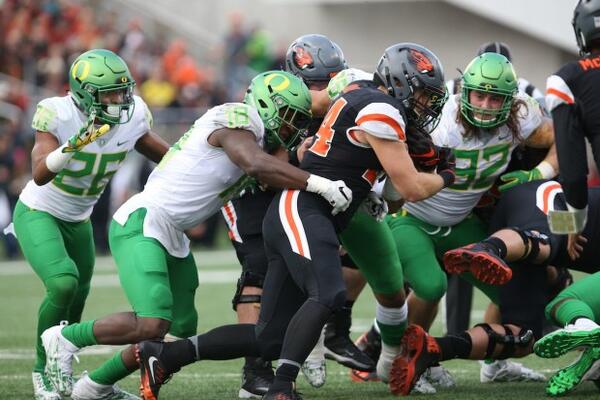 Not quite the ending the Oregon Ducks football team wanted to already their worst season in 12 years. Listen in as JJ Birden and Rod Green recap the disappointing loss for the Ducks in the Civil War game against Oregon State. In this episode, JJ and Rod breakdown the loss that has sunk Oregon to the bottom of the Pac-12 and discuss the rain that rolled in and how the two teams responded differently to the adversity.
Listen to the Oregon Huddlecast here - Oregon Ducks vs. Oregon State Beavers

Feel free to express any comments blow and please share this link on your social media platforms. 
Comments (0)
This thread has been closed from taking new comments.