JJ Birden on the Oregon Huddlecast Previews the Civil War Between Oregon Ducks vs. Oregon State Beavers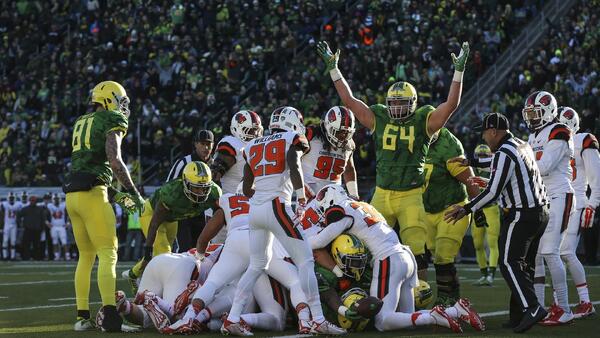 Once a year one of these two Pac-12 schools earn the bragging rights for being the best football team in the state of Oregon. JJ Birden and Rod Green team-up to preview the Civil War game between their Oregon Ducks and the Oregon State Beavers. In this episode, the two discuss what Oregon will need to do to hold the Beavers at bay and keep their fans out of the game.
 Listen to the Oregon Huddlecast here - Oregon Ducks vs. Oregon State Beavers
Feel free to express any comments blow and please share this link on your social media platforms. 
Comments (0)
This thread has been closed from taking new comments.