JJ Birden on the Oregon Huddlecast Reviews the Oregon Ducks vs. Arizona State Sun Devils Game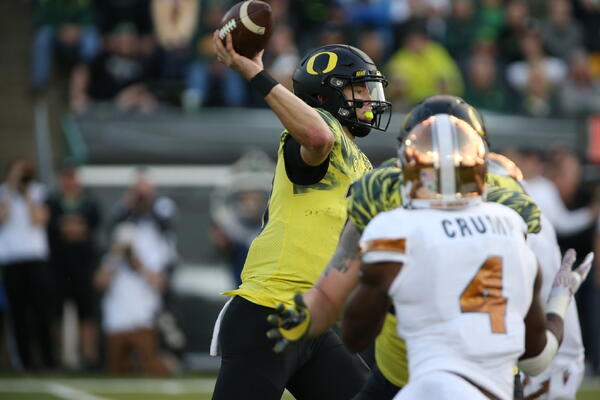 JJ Birden and Rod Green recap the win for the Ducks over Arizona State. In the episode, they discuss what it took for Oregon to end their losing streak, they break down each of the 4 quarters and some of the plays that determined the outcome. They also talk about the defense stepping up to wrap up the win.  
The former Oregon Ducks football players are excited to finally discuss an Oregon win. It's been a tough start for the Ducks.
 Listen to the Oregon Huddlecast here 
Oregon Ducks vs. Arizona State Sun Devils
Feel free to express any comments blow and share this link on your social media platforms. 
Go Ducks!
If you have any questions, please feel free to leave a comment and I'll get back to you. Don't forget to subscribe to my Youtube channel, and connect with us on Facebook, Twitter and Instagram.
Comments (0)