JJ Birden on the Oregon Huddlecast Top 10 Things the Oregon Ducks Need To Do To Get Back on Track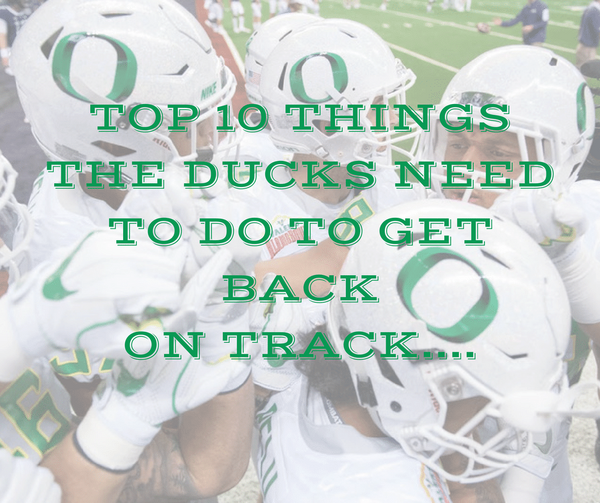 The bye week is always a good time for any football team to take a step back, evaluate their performance, then refocus for a strong finish to their season. Therefore, during the Oregon Ducks bye week, JJ Birden and Rod Green take to the Oregon Huddle Facebook group to identify the top 10 things the Ducks need to to do to get the team and program back on track. In the episode, JJ and Rod attack the top 10, David Letterman style from 10 to 1. #10 is to get healthy… To find out what the other 9 are, be sure to check out this episode of the Oregon Huddlecast.
Listen to the Oregon Huddlecast here 
To 10 Things the Ducks Need to do to Get Back on Track!
Feel free to express any comments blow and share this link on your social media platforms. 
Go Ducks!
If you have any questions, please feel free to leave a comment and I'll get back to you. Don't forget to subscribe to my Youtube channel, and connect with us on Facebook, Twitter and Instagram.
Comments (0)