JJ Birden on the Oregon Huddlecast Reviews the Oregon Ducks vs. Colorado Buffaloes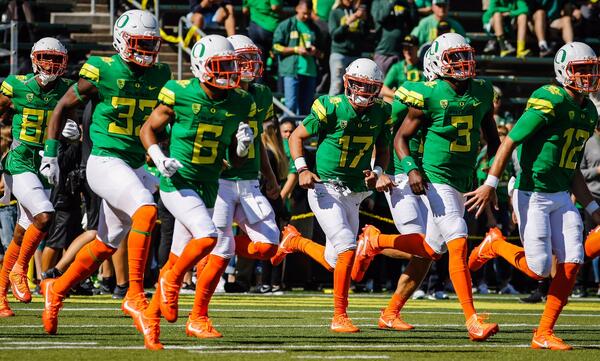 Even the Oregon Ducks football team in their special "mascot" like uniforms, still could not get a home victory over the often defeated Colorado Buffaloes.  Great effort but they came up short.

JJ Birden and Rod Green breakdown the loss for Ducks to the Buffaloes that brings the team to a 2-2 record. In this episode, the two go quarter by quarter through the game as they break down some of the schemes and concepts that led to the disappointing loss for their Ducks.
Listen to the Oregon Huddlecast here 
Oregon Ducks vs. Colorado Buffaloes
Feel free to express any comments blow and share this link on your social media platforms. 
Go Ducks!
Comments (0)
This thread has been closed from taking new comments.