Kansas City Chiefs power rankings: Top 10 wide receivers in franchise history by Arrowhead Addict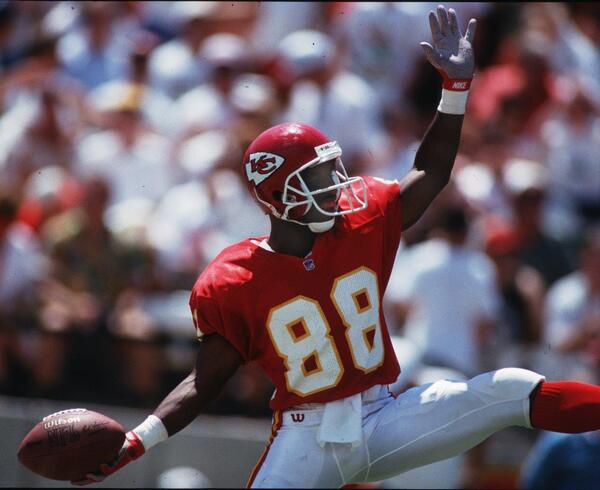 So it wasn't a Hall of Fame NFL career, never made the Pro Bowl and I certainly didn't reach the Super Bowl. However, the reality is, I was there. I was one of 1760 men to have the opportunity every year to make an NFL roster. Not only was I there, but I was there for nine years which is impressive in itself. When you think of the fact that the average player plays 3.2 years and little old me at 5'10 157 pounds lasted that long
Although I will not be receiving any special accolades do to my career, it's always nice to be remembered. That's why when I received a Google alert this morning that my name was attached to a particular article, it put a smile on my face. Arrowhead Addict website release their Chiefs Power Rankings: Top 10 Wide Receivers In Franchise History.  I squeezed in at #10 which is cool.
You can read the article here and find out who were the other nine. 
Share your thoughts. Do you agree with the list?  Who's missing?
If you have any questions, please feel free to leave a comment and I'll get back to you. Don't forget to subscribe to my Youtube channel, and connect with us on Facebook, Twitter and Instagram.
Comments (0)