Jon Gordon Adds JJ Birden to The Power of Positive Summit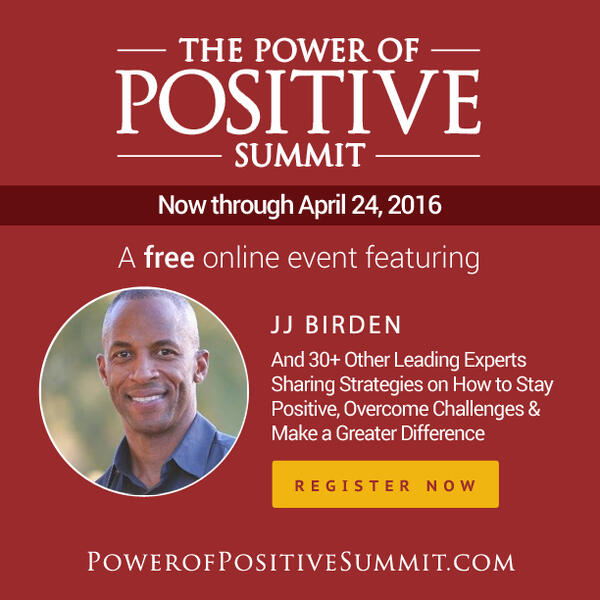 Jon Gordon, Best-selling author and keynote speaker, has done a wonderful job of developing positive people, leaders, organizations, and teams. His program, The Power of Positive Summit, is having a positive influence on many people worldwide. Jon has 30 + leading experts around the world, share strategies on how to stay positive, overcome challenges and make a great difference.
If you've been around me long enough or have seen some of my content, I'm all about staying positive. It is certainly a mantra I aim to live by. After listening to the leading experts short videos in The Power Positive Summit, Jon opens up the opportunity for others to submit a video, with the intention of selecting a few more. I jumped at this opportunity right away and sent a video. To my honor, my video has been chosen and added to The Power of Positive Summit . Click the link below to access my page with the video and other valuable content to share via social media.
JJ's The Power of Positive Summit Video
One of the main ingredients of success is having the right mindset. If you stay positive, that is a step in the right direction.
Feel free to leave a comment and here's a link to purchase my best-selling book When Opportunity Knocks 8 Surefire Ways to Take Advantage!
If you have any questions, please feel free to leave a comment and I'll get back to you. Don't forget to subscribe to my Youtube channel, and connect with us on Facebook, Twitter and Instagram.
Comments (0)