Just Keep Moving Forward!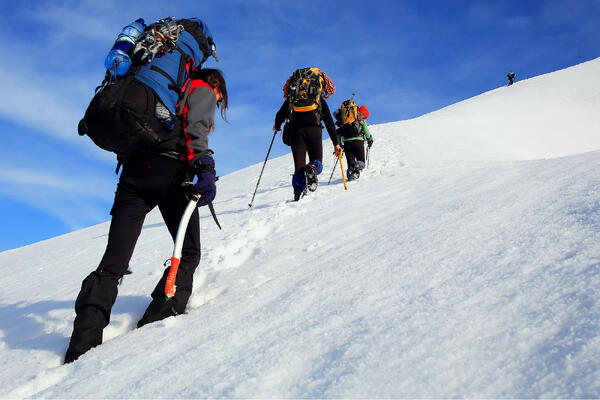 Last week wasn't the best week for me. Things just didn't seem to fall into place.  It wasn't due to lack of effort because I usually have good weeks back to back. Why? It's something I can control to some extent. I know if I am doing the work and making the effort to accomplish my week to week goals, odds are the week turns out positive.  It's the "control what you can control" concept. 
As I was planning the upcoming week, I thought about what I would do differently. Then I quickly realized I didn't need to do anything different but to keep moving forward. 
The reality is we all have our bad days and weeks.  It's not always our fault. It's just part of life. Sometimes things are just not going to go your way.  Therefore, it's how you react to these days that's the key. Let's illustrate it this way, take a mountain climber. When a mountain climber begins to climb a mountain, there is an entire process they go through to achieve this goal. They set up base camp at the foot of the mountain to get acclimated to the climate as well as making sure they have all of their equipment ready. When they begin the journey, they realized to get to the top of the mountain it's going to take some time. During this trip, they will experience various challenges along the way. Such as possible climate issues, obstacles they have to figure out how to go around, or simple fatigue could creep in. Might cause them to set up camp at some point to recover and regroup. It's rare that you see them quit. They know as long as they keep moving forward, they will eventually get to the top. This might require them to walk, jog or even crawl, but if they keep heading in the right direction, they are on their way. It doesn't matter how they get there or when they get there, what is important is that they get there! 
It's the same thing for us in life. We're going to have good days and bad days. The good days, of course, are easy to deal with. Who can't be at their best when things are going right. Nevertheless, it's the bad days that challenge our character, attitude, commitment, and our sincere desire to accomplish what we want.
So no matter how bad it gets, no matter how frustrated you are about results, just don't quit. It's your consistency of moving forward that inevitability will help you have better days and weeks ahead!
If you have any questions, please feel free to leave a comment and I'll get back to you. Don't forget to subscribe to my Youtube channel, and connect with us on Facebook, Twitter and Instagram.
Comments (6)