Sticking To Your Plan After Your Company's Network Marketing Event!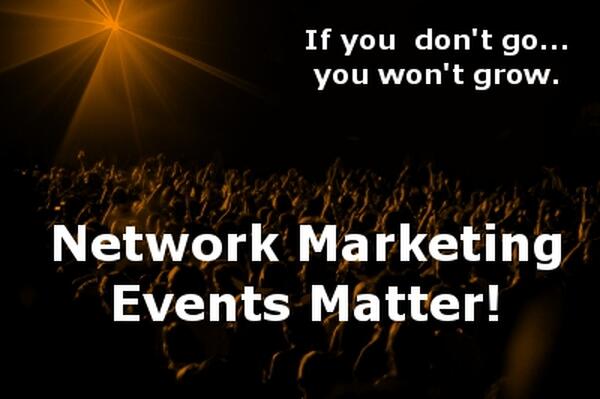 Attending company events, is an important part of a network marketer's journey.  We often think about the basic skill sets we aim to perfect such as prospecting, presenting and following up but attending your company's event can be just as important.  It too, is part of the system!
What do you learn by attending and event?  You learn about new products, tools, state of the company, and you usually receive top notch training from field leaders.  As a result, an attendee is diligent in taking copious notes to ensure they don't miss any success tips shared by the top leaders in the company.
Due to the high energy and excitement of the event, the attendees experience several emotional highs. As a result, they're fired up, focused and determined to take on the world and put immediately into action their plan for success.  However, here's where it gets interesting. Most who attend a company event return home and allow life to get in the way. All the goals and dreams that were established just 24 hours ago are brushed aside by the mundane day to day activities of life.  So how can you avoid being part of this statistic and still stick to your plan after attending a company event?
Here are 3 simples steps:
Revisiting your WHY? - Is the reason "why" you're doing the business still strong enough to keep you moving forward no matter what? Remember if your "why" is strong enough, the process to get there is not a challenge.


Notes! - What to do with all those notes you took?
Clean

them up - Go through them and make sure they make sense. At times, we are typing or writing so fast that grammatically it might be a mess.

Review

- Now go over your notes and analyze the various points that were shared.

Select -

3 to 5 points you will put into action immediately. Avoid tricking yourself into thinking you will apply everything. That's not realistic! Choose a few game changing points to focus on.
Execute – Now you have to put those 3 to 5 points you selected into action. Here's where commitment, discipline, and determination comes into play. 
Remember this, anyone can go to a company event, get fired up and set a new success plan. Yet, it takes a real committed champion to execute their plan once they return home to normal everyday life.
Please share below what do to stay on point after attending a company event. 
If you have any questions, please feel free to leave a comment and I'll get back to you. Don't forget to subscribe to my Youtube channel, and connect with us on Facebook, Twitter and Instagram.
Comments (6)