Former NFL Football Player Launches His New Motivational Book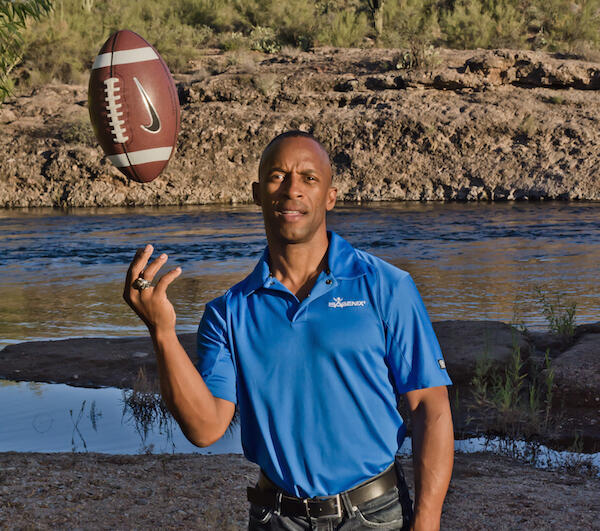 Former NFL Wide Receiver JJ Birden who played out 9 years in the National football league for such teams as the Cleveland Browns, Dallas Cowboys, Kansas City Chiefs and Atlanta Falcons, has launch a new book. His book is called, When Opportunity Knocks 8 Surefire Ways to Take Advantage!
"During my NFL career, I had always planned to author a book" Birden says, "I noticed that playing professional football at 5'10 157 lbs. was tremendously rare. It wasn't easy and I unquestionably encountered many complications along the way. Regardless of this, I still took full advantage of the opportunity and made the most of it."
The chief theme of JJ's book is to remind people that no matter who we are, where we come from or what our personal circumstances is, all of us have opportunities in life. In his book he provides you with a formula on how to recognize your opportunities, seize them and take advantage of them.
The 8 principles he reveals, he has used throughout his life. These principles have to helped him to experience a degree of achievement in numerous areas. Along with these principles he also shares a variety of experiences from his career. "One of my favorite stories in the book relates to playing with Joe Montana. When you play with one of the best quarterbacks to ever play the sport, you better learn something from hm. I positively learned a lot from Joe during my two years with him in Kansas City."
The book is for everybody! It's for the young, old, male, female, children, you name it.
When asked who the book is for, JJ responded, "The book is for everybody! It's for the young, old, male, female, children, you name it. We have goals or things we value that we would like. I believe by making use of my 8 principles you can achieve it!"
JJ's book is now available for purchase at his website. www.buyjjbirdensbook.com
If you have any questions, please feel free to leave a comment and I'll get back to you. Don't forget to subscribe to my Youtube channel, and connect with us on Facebook, Twitter and Instagram.
Comments (0)