Top Ten Suggestions For Picking A Great Network Marketing Company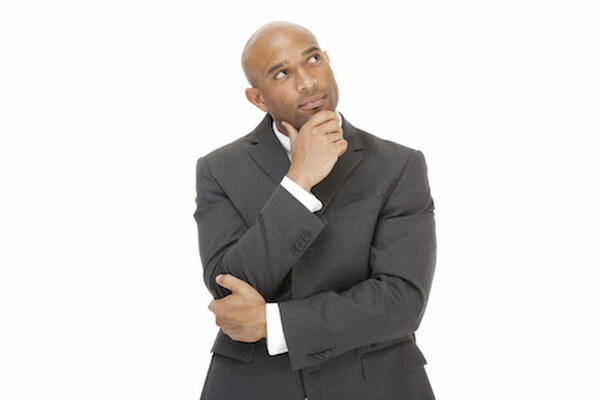 Given the present fiscal climate, the concept of producing "multiple streams of income" makes a lot of sense.  One of the most excellent and most cost-effective ways of accomplishing this goal is to start a network marketing (also referred to as multi level marketing, and social marketing) business.  The advantages are: 
Low operating cost
Duplicable Success System
Mentoring/Coaching from established leaders
Ability to purchase products for personal consumption at reduced costs
Use of financial leverage
Creation of Residual Income
No cap to income potential
No employees
No or limited inventory
Geographic portability
Flexible hours
With thousands of possible opportunities in the work from home space, how do you pick and choose the correct company for you?  Here are ten recommendations for making a great decision:
1.  Ten Years Old (or older) - It has been believed that over 50,000 network marketing companies have began in the United States since 1956.  Remarkably, only 56 companies have been in business for over ten years and are still in business today!  The ten-year mark seems to be a worthy indicator of whether or not a company will truly stand the test of time.
In addition, a developed company is likely to have just about everything in place such as a quality product line, systems, distribution, legal/compliance, technology, etc.  Ideally, you get to just come in and build.  
If you want to create true long-term residual income, go with an established company that has passed the ten-year mark. 
2.  Ownership/Company - In a an optimal world, you will find a company that has highly skilled owners who have widespread personal experience in all key areas of operation - executive management, product creation, and field sales development.  Preferably, the company will also have a highly seasoned team of multi disciplinary specialists rather than being a "one man/woman show."  Do the owner's work well together or are there "power struggles?"
Also, what do you perceive when you look for the company and owner's names online?  Do you see backgrounds of success in previous businesses or unwanted baggage such as old legal and public relations issues?  What is the growth trajectory - in expansion or retrenchment mode?
Ask questions about the company's economical status.  Are they dependable?
Do they have sizable long-term debt? 
3. Products - The Company's product mix and excellence is one of the most vital components to review when considering involvement in a likely home business company opportunity.  To create true residual income your goal is to build a big network of consumers who regularly reorder the products.  Therefore, the product line should be:
Consumable - products that people will purchase, use up, and reorder.
Top Quality - the higher the quality of the company products the less you will have to deal with product quality, integrity, or ingredient questions. 
Are consumers already utilizing these types of products? - A strong network marketing company focuses on "redirecting" the spending of a consumer's typical purchases.  The more the consumer is already using the types of products the company distributes, the easier it is to encourage the consumer to buy those types of products through the new company system.
Extremely easy to implement into routine - Are the products highly difficult or do they require extensive teaching to use?  The perfect product mix should fit without difficulty into a new associate's life-style.
Creation of strong personal stories - Network marketing successfulness is dependent on how many people in your group are actively sharing their experiences with the company's products.  Therefore, the better the product experience they have, the more they will tend to share their results.  In a perfect world, the company products will create highly emotional and deeply personal product stories.  Ex:  if one of your team members has a life changing or even life saving product experience, they will be greatly determined to tell others about it. 
Affordable/Reasonably priced - Are the products priced correctly?  Are they affordable and within the scope of what the associate has already been spending for equivalent products in the past?
4. Success System - The main goal in building a profitable multi-level marketing business is to develop a vast and highly motivated consumer network.  For this to occur, it is essential that a highly defined, yet simple to execute "success pattern" is in place.
McDonalds's is a great example of a company that has a clearly defined success system.  Every aspect of the procedure has been time tested for efficiency, down to the exact placement of the pickles on the hamburger.
To test the efficiency of a company's duplicable success system, we recommend "The Alaska Test:" Could a new participant who resides in Nome, Alaska, and who is fifty levels below you, successfully build a sizable international team with no direct guidance from you?  If not, the business you are researching at does not have a clearly enough defined pattern of success. 
Also, will the leaders of the organization you are getting ready to join be available to actively assist and coach you on your success journey?
5. Compensation Plan - There are quite a few types of compensation plans used in the network
marketing industry.  Every plan has stand out features and limitations. 
Ask these important questions: 
What percentage of the total product sales is paid back to the field? Fewer than 35% or more than 50% would be considered questionable. 
Is the compensation plan "balanced" so that there is ample upfront, middle, and back end earnings paid out?
How many times has the basic foundation of the compensation plan changed?  If there have been loads of versions of the compensation plan, which could indicate that the company is still "experimenting" to see what works best.
Are there "hidden gotchas?"  For example, has a certain type of payment structure (such as a binary cycle payout amount) continuously lowered over time?  If so, that is not a healthy sign.
What portion do the top leaders receive on their team's overall sales volume?  Simple test:  divide the top leader's annual income by their team's annual sales volume.  If the "team payout percentage" is less than five percent that could point out the company's payout percentage is too conservative.
How many millionaires (amassed career earnings with the company) has the company produced?
Does the compensation plan pay daily, weekly, monthly, and yearly?  As an example, if a company only pays per month, a new distributor may have to wait up to eight weeks to collect their first paycheck. 
Does the plan create momentum and a sense of urgency?
6. Marketing Tools - Leads will tend to judge your opportunity by the "cover of the book," which is the company's marketing tools.  It is critical that the first opinion is a good one! Here are some vital questions to ask: 
Does the company have top quality, state of the art marketing tools that are appealing, exciting, and motivate your prospects to join?
Is the image presented current and vibrant or dated?
Does the company offer an easy to use, replicated associate web site?
Is the company marketing/focus/brand awareness targeted to a narrow demographic (Ex: 18-30 or 60 plus) or would the image appeal to a wide diversity of potential consumers?  Ideally, you want to create a large team that is diverse demographically.  If the present company marketing place emphasis is too young, you might not be building a stable business.  If the focus is too old, you might not be building a sustainable business that will compensate you for several decades to come. 
Does the company offer "recruiting systems" to help you attain possible consumers that are outside of your warm market?
Does the company have targeted marketing tools to help attract specific demographic groups or markets?
Are the marketing tools available in various languages?
What is the price to access the marketing systems?  As an example, a number of businesses charge over $50 per month to use the marketing tools in addition to the price of the products.



 
7. International - According to the World Federation of Direct Selling Associations, the international direct selling market is approximately $132 billion dollars per year.  North America accounts for only about $31 billion dollars, or 24% of the total sales.  Some large United States based direct sales companies report that merely 5 to 10% of their total international sales volume is generated domestically.  Building an organization in multiple countries also makes sense from a diversification standpoint. Consequently, it is extremely important that the company you are considering aligning with has a large international presence.   Ask these key questions:
Do company products have an international appeal?
How many international markets is the company now in?
What are the company's plans for future international expansion?
Does the company have fully staffed local offices and uphold the suitable business and product licenses for each country they are in or do they purely ship products to those countries ("virtual" or "not for resale" markets)?
Are the company websites/tools/product labels translated into the language of each company they are in?
8. Sponsor/Support Team/Organization - One of the most important factors in your ultimate success with a network marketing company is both your personal sponsor and the support team, or distributor field organization, you are part of by way of your line of sponsorship.  Ideally, you will learn the majority of the key business information from your support team.  Ask these key questions:
Does your sponsor plan to be an active builder in the company?
Is a strong distributor support team in place?
Are the team leaders actively building the business now ("setting the pace") or are they in "maintenance mode?"
Will you have direct access to top leader/mentor support?
Are the leaders available to help you build when you join or only when you attain a certain level within the compensation structure?
What are the leaders' track records of success?
Does the success team offer national training and opportunity presentations via conference calls or the Internet?
Are there just a few leaders doing well financially or are many succeeding financially?
Is there a highly defined success system?
Are the leaders available to help you do 3 way calls, "coffee shop" meetings, or live events with your prospects?
Is there a strong distributor recognition program?
Does your success team offer social media training/coaching?
Does your support team offer a lead program?
9. Culture - Webster defines "culture" as a way of thinking, behaving, or working that exists in a place or organization.  Every network marketing company has a certain "feel" that is unique to that organization.  What is the feeling you get when you read the company literature, view information online, or attend company events? 
What is the feel of the company (Ex: "professional," "hype," "materialistic or fun")?
Would you feel comfortable introducing your prospects to this environment?
Is there a focus throughout the organization on helping people make money?
Are leaders and team members "products of the product?"  If you are considering a health and wellness company, do the team members look fit and healthy?
Is the organization diverse?
Do you get the sense that major industry leaders are coming to or leaving the company?
Are the events exciting, motivating, and professionally produced?
10. Social Media Presence - In our current "Information Age," it is important for companies to be leveraging technology effectively. 
Is the company actively pursuing a major social media strategy?
Does the company have a separate department that oversees social media?
Is the company progressive in their use of technology and do they evolve easily as technology changes?
Does the company offer social media technology/training to field associates?
When you search the company name online, can you easily find information on their products and/or services?
Summary: 
 Hopefully, these ten tips will enable you to do proper due diligence as you review potential network marketing opportunities.  It is important to not just go with the first program you are exposed to, or to make an emotional decision based on a particularly exciting business presentation. 
 With hundreds of companies to choose from, it is important to have a screening process to help you filter which is the best company for you.  Create a list upfront of your most important company attributes (ex: excellent products, 10 years in business, professional culture) and stick to your guns through all of the emotional sales appeals.  It is also important to interview key company leaders to make sure you feel comfortable with the company culture and to verify that you will get the individual attention you need.
 Your decision of which network marketing company to join is a very important one.  Potentially, a right decision could help you and your family to enjoy a lifetime (or beyond if willable) of residual income, great friendships, amazing travel opportunities, and financial security. 
If you have any questions, please feel free to leave a comment and I'll get back to you. Don't forget to subscribe to my Youtube channel, and connect with us on Facebook, Twitter and Instagram.
Comments (7)